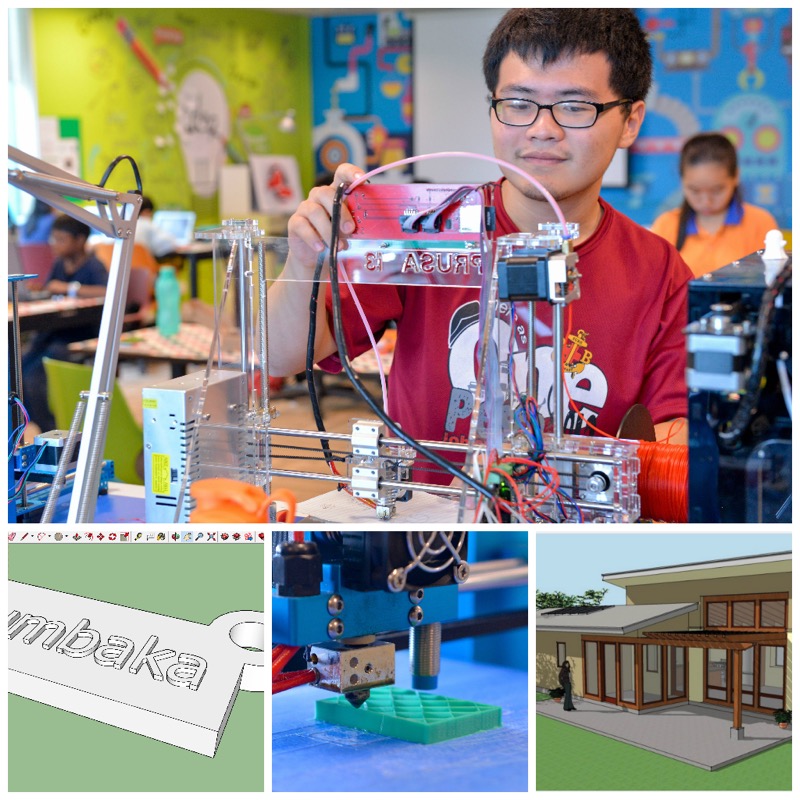 Register Now
No available schedule at the moment.
Keep me posted on the next schedule. I can't make it this time.

Contact me to arrange an in-house program for my school or learning centre.
3D printing or additive manufacturing is a process of making three dimensional solid objects from a digital file. All over the world, hobbyist manufacturers are extruding plastic objects for prototyping or simply for fun. It is the biggest innovation in manufacturing since the invention of the printing press over 500 years ago.
Recommended Age
9 years and above
Program Duration
3 hours
Price
MYR 49.00
What do you need to bring
Drinking water and light snack if required
Program methodology
Students design geometric objects using 3D design software and print their creation on the 3D printer. They experience both digital creation and 3D printing processes.
The 3D design software used is SketchUp.