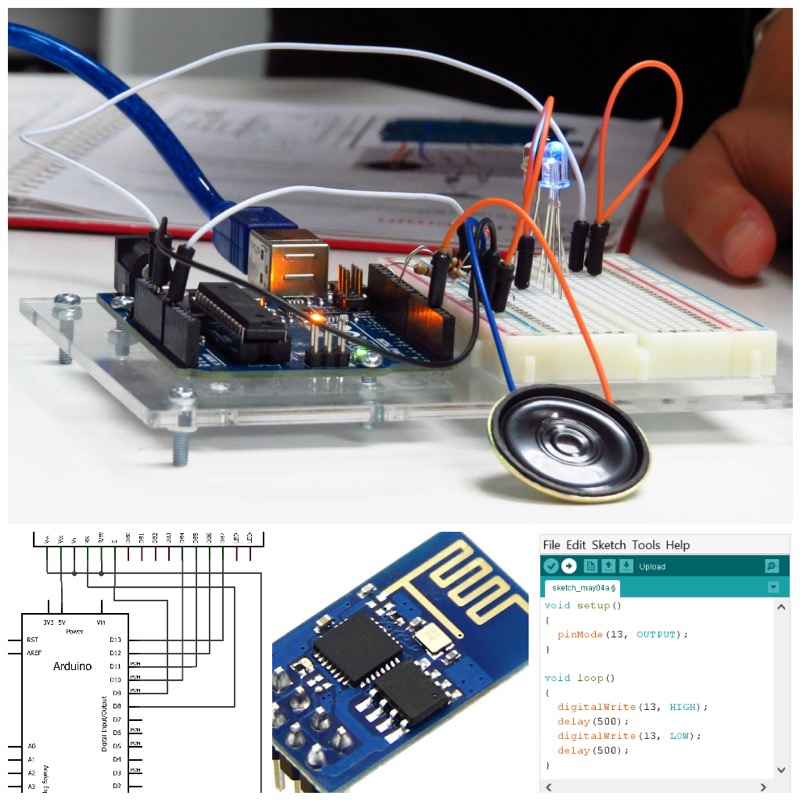 Register Now
No available schedule at the moment.
Keep me posted on the next schedule. I can't make it this time.

Contact me to arrange an in-house program for my school or learning centre.
Embedded systems are essentially computers that perform only specific functions. They are found in many common items such as remote controls, digital watches, MP3 players, washing machines, and countless modern devices we use every day. They are also an integral part of Internet of Things (IoT).
Recommended Age
12 years and above
Program Duration
2 hours/week over 4 months
Price
MYR 198.00 /month + Arduino Professional Set @ discounted price of MYR 268.00 (those with Arduino Starter Set need only to purchase Add-on Kit @ MYR 99.00)
What do you need to bring
Own laptop (Windows or Mac) with power supply and mouse
Drinking water and light snack if required
Program methodology
Students complete a series of projects leading up to designing their very own embedded system. They experiment with various sensors (e.g. touch) and actuators (e.g. speaker and LED).
Students turn their ideas into prototypes to solve real-life challenges using Design Thinking methodology.
The embedded system used is Arduino and the programming language is C/C++.