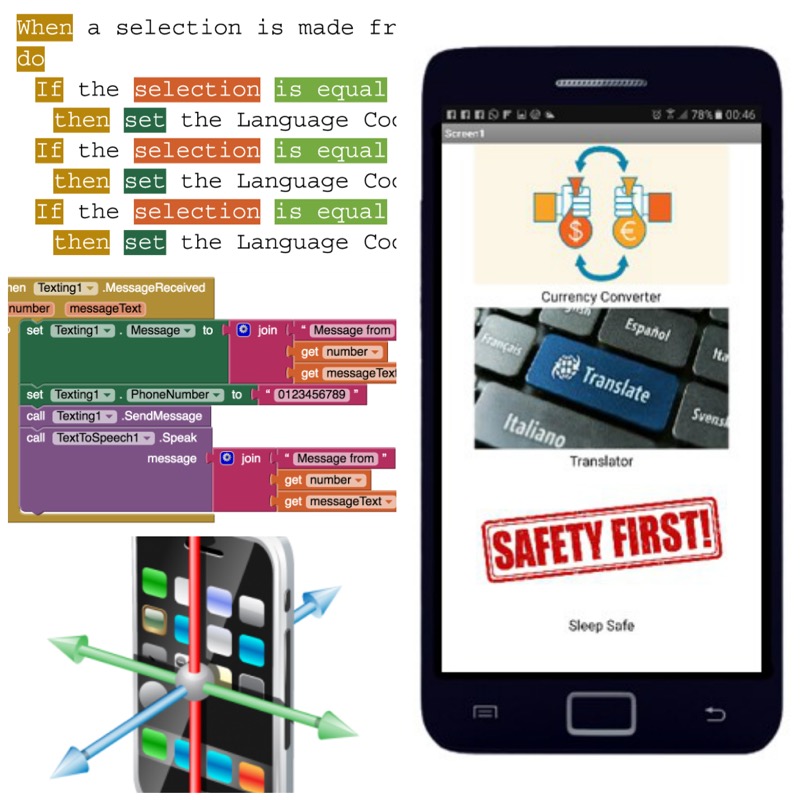 Register Now
13 Jan 2018 - 26 May 2018 at IM4U Sentral, Puchong, Selangor
Keep me posted on the next schedule. I can't make it this time.

Contact me to arrange an in-house program for my school or learning centre.
Android Apps Design
We spend more time online than with any other media, and much of that time is spent on mobile apps. Mobile apps are computer programs designed to run on mobile devices such as smartphones and tablet computers.
Recommended Age
12 years and above
Program Duration
2 hours/week over 4 months
Price
MYR 198.00 /month
What do you need to bring
Android phone
Own laptop (Windows or Mac) with power supply and mouse
Drinking water and light snack if required
Program methodology
With a wide range of sensors that come with the mobile devices such as GPS, touch screen, accelerometer and camera, students apply computer programming in designing creative and useful applications.
Students turn their ideas into prototypes to solve real-life challenges using Design Thinking methodology.
The programming language used is App Inventor, developed by MIT.