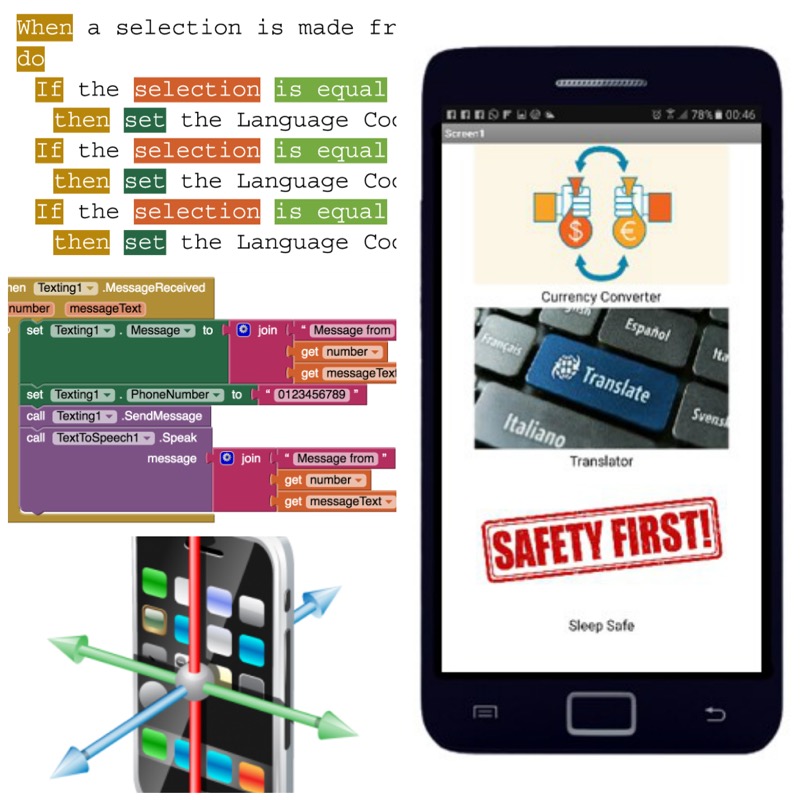 Register Now
No available schedule at the moment.
Keep me posted on the next schedule. I can't make it this time.

Contact me to arrange an in-house program for my school or learning centre.
We spend more time online than with any other media, and much of that time is spent on mobile apps. Mobile apps are computer programs designed to run on mobile devices such as smartphones and tablet computers.
Mobile devices come with a wide range of sensors, such as GPS, touch screen, accelerometer, and camera, enabling students to apply computer programming to access these sensors and in turn design creative and useful applications.
Recommended Age
12 years and above
Program Duration
2 hours/week over 4 months
Price
MYR 198.00 /month
What do you need to bring
Android phone
Own laptop (Windows or Mac) with power supply and mouse
Drinking water and light snack if required
Program methodology
In this program, students create applications for their Android devices. Besides learning important programming concepts and techniques, they also learn to work with cloud-based services including databases and various useful services such as translation, currency exchange, and stock quotes.
The programming language used is App Inventor, developed by MIT.