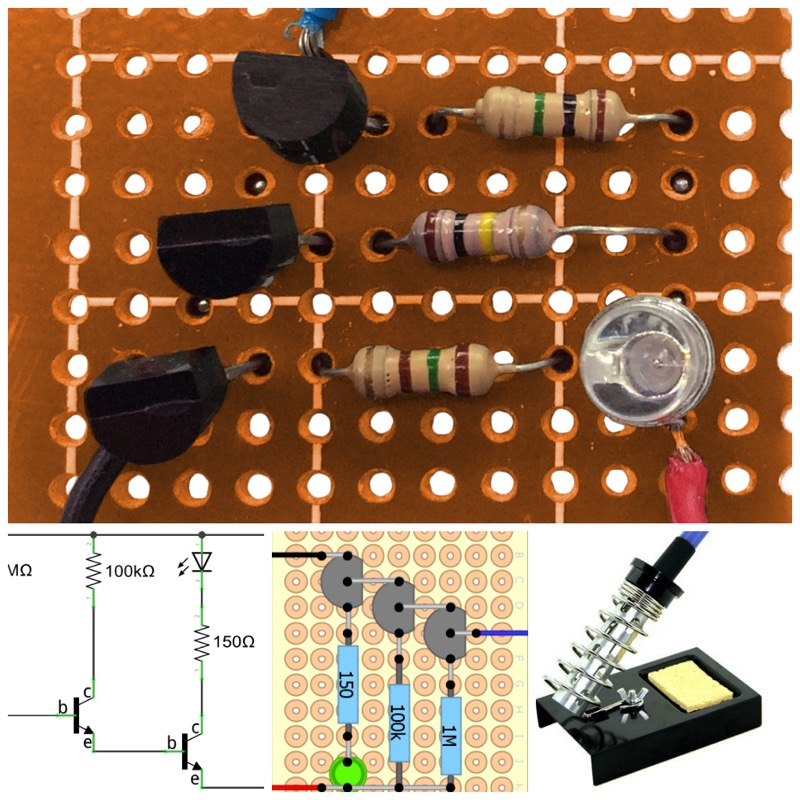 Register Now
No available schedule at the moment.
Keep me posted on the next schedule. I can't make it this time.

Contact me to arrange an in-house program for my school or learning centre.
Electronics are tied into so many different aspects of our life. It is hard to find an item in our home, school, or work place that does not have electronics in it. An appreciation of this ubiquitous technology is important no matter what field one finds herself in.
Recommended Age
12 years and above
Program Duration
2 hours/week over 4 months
Price
MYR 198.00 /month + Electronics Kit @ discounted price of MYR 99.00
What do you need to bring
Minimum 12 years of age and above
Program methodology
Students build various circuits using basic components before advancing to transistors and ICs. Through these projects they have an appreciation of fundamental concepts of electronics and how these components form building blocks of many electronic systems.
Students turn their ideas into prototypes to solve real-life challenges using Design Thinking methodology.