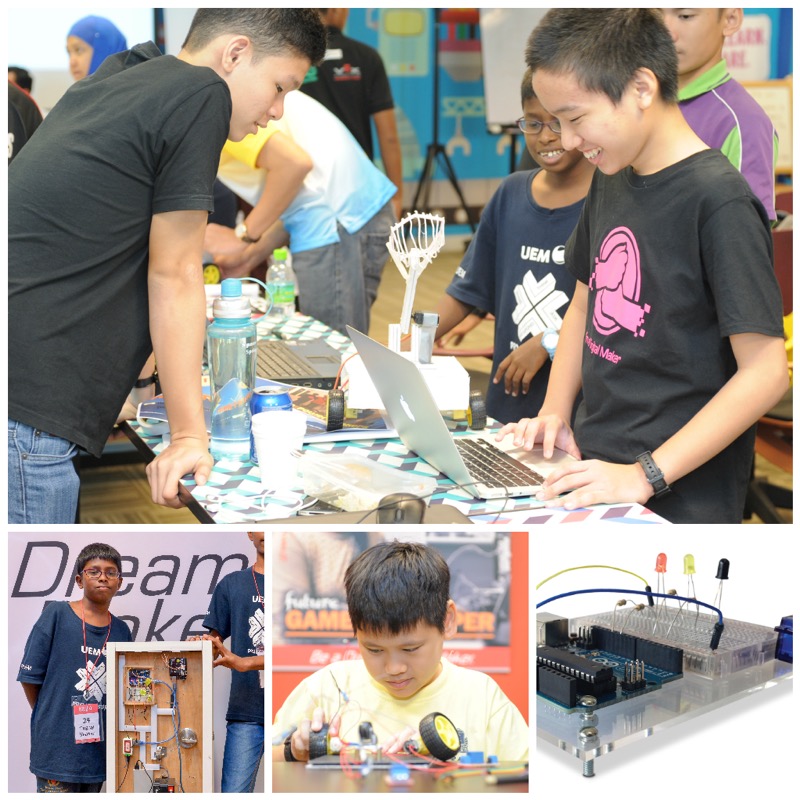 Register Now
No available schedule at the moment.
Keep me posted on the next schedule. I can't make it this time.

Contact me to arrange an in-house program for my school or learning centre.
Many devices around us are powered by embedded systems. Arduino is an embedded system the size of a credit card, which can be programmed to interact with sensors, actuators, the Internet, and even your smartphone.
Scratch is a graphical, drag and drop code editor where coding blocks snap together to instruct the Arduino to perform tasks. As students create with Scratch, they learn to think creatively, work collaboratively, and reason systematically.
This makeathon event provides a fun way to get students to create real-life solutions using embedded systems, building their confidence and encouraging self-learning.
Recommended Age
9 years and above
Program Duration
3 days
Price
MYR 396.00

What do you need to bring
Own laptop (Windows or Mac) with power supply and mouse.
Drinking water and light snack, if required.

Program methodology
Students learn the fundamentals of computer programming (such as variables, operators, conditionals) and the embedded system (digital and analogue I/Os, sensors) through a series of projects. Using the Design Thinking methodology, students turn their ideas into prototypes.
In this makeathon, students have the opportunity to connect with fellow enthusiasts and to create real-life solutions using the embedded system, which they program using Scratch.