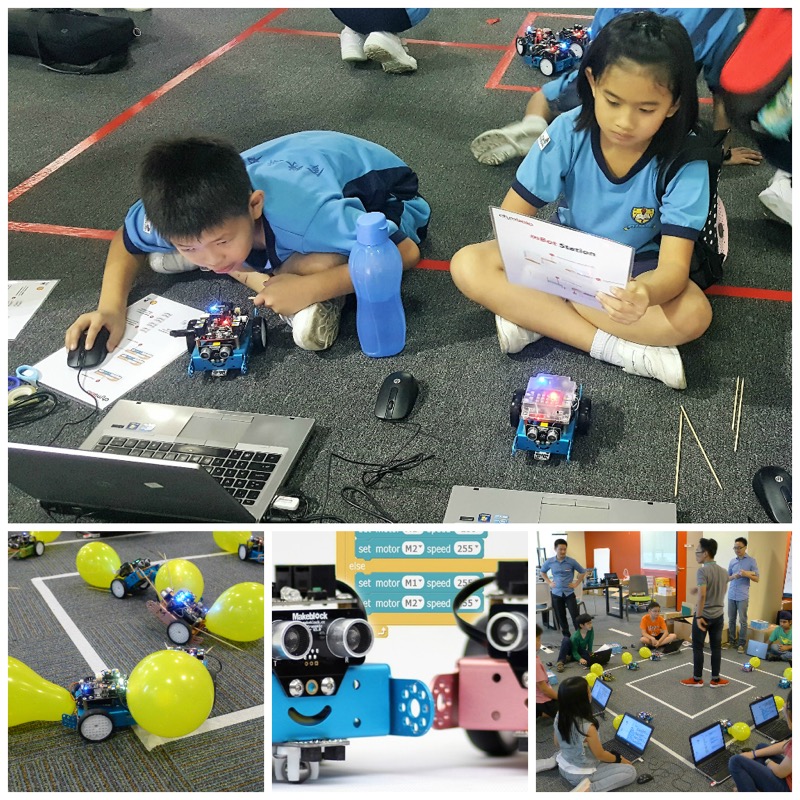 Register Now
No available schedule at the moment.
Keep me posted on the next schedule. I can't make it this time.

Contact me to arrange an in-house program for my school or learning centre.
Robots have traditionally played an important role in manufacturing assembly lines. Today they play useful roles such as performing surgeries, in search and rescue operations, and in space explorations amongst others. Robots will be widely used in the future as personal assistants such as helping with household chores and taking care of the elderly.
Recommended Age
9 years and above
Program Duration
3 hours
Price
MYR 49.00
What do you need to bring
Drinking water and light snack if required
Program methodology
Students complete a series of projects leading up to a competition. In the process, they learn how to apply computer programming to control various actuators (e.g. motor, LED and speaker) based on inputs from sensors (e.g. ultrasonic and keyboard).